HISTORY AND CRAFTSMANSHIP
Since 1883, La Distillerie Des Alpes has been committed to preserving its original Alpine recipes in keeping with the purest tradition. It has managed to withstand the test of time, a business of human scale and boundless energy, never losing sight of the guiding spirit of its founder Philibert Routin: a thirst for innovation and an overriding insistence on quality.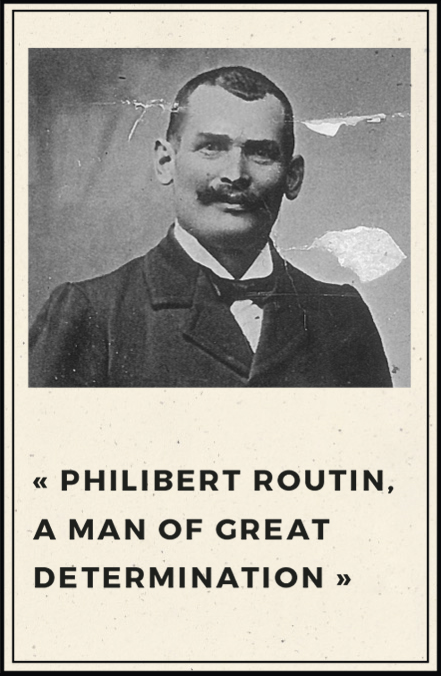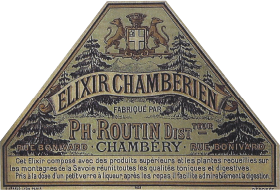 1883
-

THE DISTILLERY

-
BEGINNING
Starting out as a liqueur maker in Chambéry, in the late 19th century, was a bold decision. Competition was fierce in this small Savoyard town, known for its "Chambéry Vermouth". But Philibert Routin was a man of great determination and vision. He was also, above all, a magician when it came to formulation...

INVENTING
In a notebook, which is carefully stored to this day in the safe, our genius herbalist Philibert Routin noted in minute detail the secret recipes behind his creations.
Cupboards were piled high with herbs and roots, barks and powdered flowers. In his laboratory, elexirs
with subtle aromatic mixtures and liqueurs exploding with taste were born.
Philibert Routin had flair, imagination and know-how. His name quickly became the gold standard for aromatic craftsmanship.
The Elixir Chambérien, his very first creation, was a delicious and surprising fusion of no fewer than 43 ingredients!
But it was his famous Vermouth which really made his name. His later inventions merely cemented his reputation.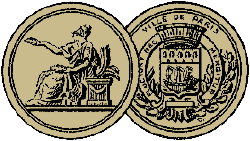 STANDING OUT
Philibert's inventive flair was supplemented by his son's exuberant character. In the 1920s, Léon brought the business into the modern age, and raised its ambition. An esteemed public figure, he proved that fame is driven as much by personalities as by the quality of their products. Thanks to him, "Chambéry Vermouth" earned appellation d'origine status…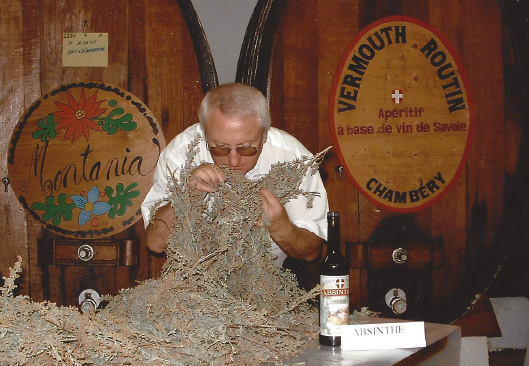 ENDURING
Léon died young. In 1938, it fell to newcomers the Clochet family to sustain the passion and form a close-knit team. When the men went away to war, there was no question of giving up. Production was maintained through the will of those left behind: women, the elderly, and the young. The post-war period heralded a new start. The region witnessed a transformation. The "white gold" attracted crowds of winter tourists, who returned home with their bottle of Génépi, bought in the little mountain shop.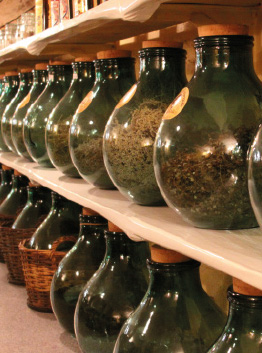 EVOLVING
From the 1960s onwards, the Routin Distillery enjoyed a new lease of life. It developed syrups, entered the mass-distribution channel, continued to innovate intuitively, restructured, and even ventured to the United States. It thus consolidated its position as the market pacesetter, and its expertise in plant selection and aromatic blending.
In 1994, the firm's regional alcohols were given their own brand: Montania. It was the story of a dedicated family with a complementary skills: ambitious Rosa, rock-solid René, and their three children – Simone, Georges and Jean – who were fully involved. The company was driven onward by an unwavering desire to continue the adventure.



RE-INVENTING
It was time to look back on the path travelled. To take stock, and prepare confidently for the future. Time to re-invent the firm while preserving the legacy of traditional craftsmanship – with a modern twist. A new name was chosen: La Distillerie Des Alpes.
But the company's soul lived on, unchanged.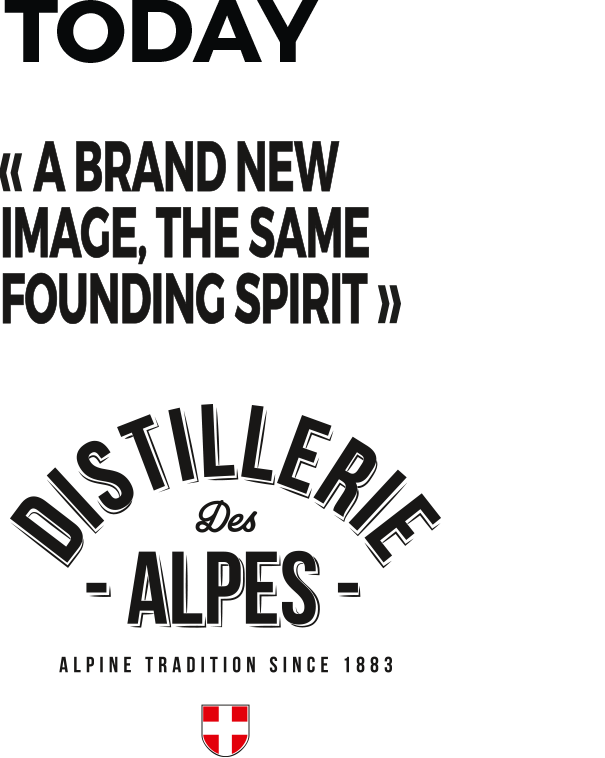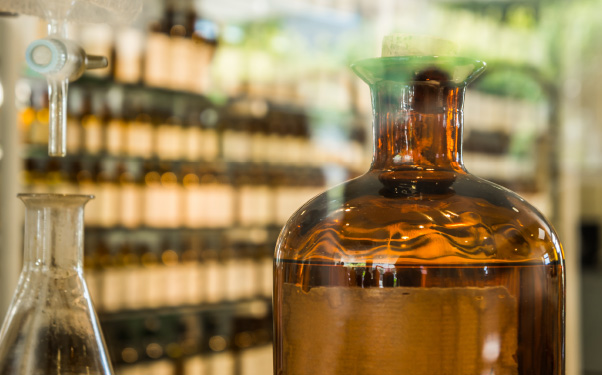 AND TOMORROW ...
As ambitious as ever, their heads teeming with ideas, our liqueur distillers strive daily to develop new recipes and to research and create tomorrow's flagship products.